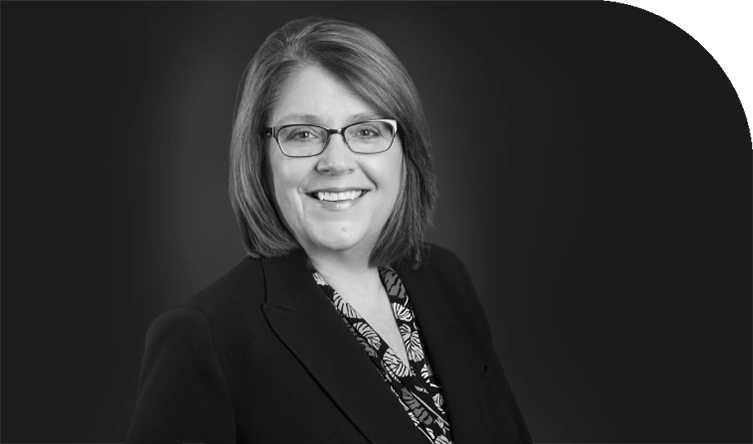 Katherine Ziegler
SVP, Population Health
Back
"Over the past several years I've been part of my family's personal care 'team,' supporting my father with his very complicated personal health care journey and more recently supporting my 96-year-old mother-in-law who passed away on her own terms, living independently in her own home. I was honored to share their journeys, and they were fortunate to have family available to help. The truth is, receiving care at home, and living your best life right through to the end is a luxury for so many. This is especially true as our society ages and healthcare becomes more complex. I joined ConcertoCare because of our mission to ensure each patient receives the kind of compassionate care they would get from a loved one, guided by 'what matters most' to the people we serve."
Katherine Ziegler has more than 30 years of experience helping providers, payers, and other health care organizations succeed in value-based care. As part of her work, she has also devoted her career to improving the lives of the most medically and socially complex patients, with a specific emphasis on Medicare performance and innovation for patients. As Senior Vice President of Population Health, Katherine is responsible for developing and operating programs that improve clinical, quality, and cost outcomes for ConcertoCare's patient population.
Prior to joining ConcertoCare, Katherine served as Regional Vice President of Population Health and Clinical Operations for Centene Corporation, one of the nation's largest government programs insurers. In addition to providing support for the population health functions of Centene's local markets, she led the organization's Medicare population health strategy and clinical operations for plans across the country.
Previously, Katherine served as Director of Clinical Transformation for Navigant Consulting, where she worked with health systems across the country to develop accountable care and value-based care programs. Prior to Navigant, Katherine worked with Aetna's Accountable Care Solutions division, implementing payer-provider partnership models. Katherine helped create the care management and clinical integration infrastructures for one of the initial pioneer ACOs, where she also led the managed care and clinical integration functions for fully at-risk medical groups.
Katherine received her B.S. in Nursing from the University of North Dakota, and her Master's of Healthcare Administration from the University of Minnesota's Carlson School of Management.
Outside of work, she loves boating and enjoying the lake with her husband and extended family, and traveling – especially to warm places in the winter.
Return to We Are ConcertoCare